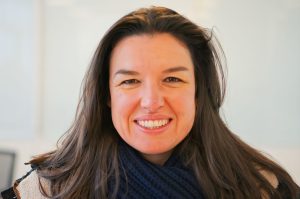 Manager of the Database Management System service line, within ScaleSquad.
I joined Neurones IT 10 years ago as Office and Laboratory Team Coordinator for Sanofi in 2010.
I worked in several sites and, just before the end of the contract, I became Coordinator of the 5 sites in the Paris region.
After 9 years with the Sanofi contract, I was offered the responsibility of the Service Desk for the colleges of the Conseil Départemental du 92. I learned a lot about managing human relations with clients and developing a real relationship of trust and empathy with them. For me, it was a completely different job; you have to know how to reassure the client from the very first telephone call.
After a few years, I wanted to move on to other IT jobs by also taking responsibility for the Infrastructure and Desktop Engineering Service Line (creation of software packages) as Delivery Manager.
In 2017, I managed the Operational Security team that was being set up; this was a new position. With all the technical developments in Operational and System Security, I wanted to train more on these subjects to provide my team with the best possible technical support.
In this context, I completed a professional degree in "Administration and Security of Systems and Networks", alternating with my mission as a Team Leader in Operational Security.
This licence allowed me to discover that I had an appetite for subjects related to database administration and I wrote my thesis on this theme, with the help of Jean-Pierre, Database Administrator at Factory. At the end of my degree, I was lucky enough to be able to join the DBA team from September 2019 and to take responsibility for it at the beginning of 2021.
Looking back on my career over the last 10 years, I realise the opportunities that Neurones IT has given me and I would like to thank all the people who have trusted me to carry out my missions over the years (Aurélie, Marc, Raphaël, Jérôme, Jean-Pierre...).